You are hereMost Viewed Youtube Trailers
Most Viewed Youtube Trailers
---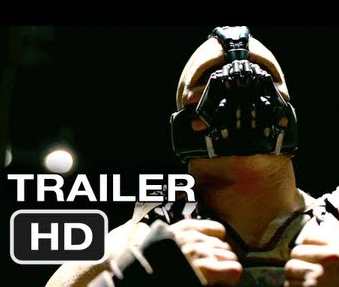 12 Most viewed trailers in youtube, continue reading to view videos
Angry Birds Cinematic Trailer


www.angrybirds.com Angry Birds is the #1 Paid app in 60 countries! ----- - Get iPhone version from http - Get Nokia N900 version from nokia.angrybirds.com - Get Palm OS version from http ----- The survival of the Angry Birds is at stake. Dish out revenge on the green pigs who stole the Birds eggs. Use the unique destructive powers of the Angry Birds to lay waste to the pigs fortified castles. Angry Birds features hours of gameplay, challenging physics-based castle demolition, and lots of replay value. Each of the 63 levels requires logic, skill, and brute force to crush the enemy. Protect wildlife, or play Angry Birds! Video made by Kombo (www.kombo.fi) Music & audio made by Ari Pulkkinen (http


Transformers 3 Dark of the Moon Teaser Trailer - Official (HD)


Subscribe! YouTube.com Watch the new Transformers 3 Dark of the Moon trailer otherwise known as Transformers: Dark of the Moon. This new trailer is a full 2 minute long mini-story setting up what looks to be another epic Transformer film. Directed once again by action director Michael Bay, Transformers 3 is set to hit theaters July 1, 2011. Although in this Transformers: Dark of the Moon trailer we don't see a whole lot of the actual Transformers, we do get to see a cool back story that takes place on the first moon landing. We also don't get to experience what the film looks like in 3D since it will be released in 3D. Shia LaBeouf, Josh Duhamel, Tyrese Gibson, John Turturro and Ramón Rodríguez are set to reprise their starring roles, with Peter Cullen returning as the voice of Optimus Prime, and Hugo Weaving also returning the voice of Megatron. Transformers 3 is being released by Paramount Pictures and produced by Steven Spielberg. A new main leading lady has been cast in this 3rd installment of Transformers, English model Rosie Huntington-Whiteley who replaces Megan Fox.



Angry Birds Rio Trailer


Rovio and 20th Century Fox join forces to create a new game, Angry Birds Rio! The game will launch with 45 dedicated levels based on the highly-anticipated motion picture, with regular updates lined up for the future. The game will be available for download on smart phones and tablets worldwide. www.angrybirds.com Get the original Angry Birds - Get the iPhone version from iphone.angrybirds.com - Get the Nokia version from http - Get the Palm version from palm.angrybirds.com - Get Angry Birds for Android from http Become a Facebook fan: facebook.angrybirds.com Follow us on Twitter twitter.angrybirds.com Buy Angry Birds merchandise shop.angrybirds.com Video made by Kombo www.kombo.fi Audio made by Ari Pulkkinen www.aritunes.com



Harry Potter and the Deathly Hallows Trailer Official HD


Facebook.com - Become a Fan! Twitter.com -Follow Us! Harry Potter and the Deathly Hallows: Part I hits theaters on November 19th, 2010. Cast: Daniel Radcliffe, Rupert Grint, Emma Watson, Tom Felton, Ralph Fiennes, Alan Rickman, Bill Nighy, Jamie Campbell Bower, Bonnie Wright, Helena Bonham Carter, Timothy Spall, Michael Gambon, Rhys Ifans, Maggie Smith, John Hurt, Jason Isaacs, Ciaran Hind Part 1 begins as Harry, Ron and Hermione set out on their perilous mission to track down and destroy the secret to Voldemort's immortality and destruction-the Horcruxes. On their own, without the guidance of their professors or the protection of Professor Dumbledore, the three friends must now rely on one another more than ever. But there are Dark Forces in their midst that threaten to tear them apart. Meanwhile, the wizarding world has become a dangerous place for all enemies of the Dark Lord. The long-feared war has begun and Voldemort's Death Eaters seize control of the Ministry of Magic and even Hogwarts, terrorizing and arresting anyone who might oppose them. But the one prize they still seek is the one most valuable to Voldemort: Harry Potter. The Chosen One has become the hunted one as the Death Eaters search for Harry with orders to bring him to Voldemort... alive. Harry's only hope is to find the Horcruxes before Voldemort finds him. But as he searches for clues, he uncovers an old and almost forgotten tale-the legend of the Deathly Hallows. And if the legend turns out to be ...



Marvel's Avengers Assemble (2012) Watch the Official trailer | HD


Marvel's ultimate team of heroes, the Avengers, storm into UK cinemas on 26th April in 'Marvel Avengers Assemble'. Assemble at the Avengers official UK Facebook page: www.facebook.com Visit the official website uk.marvel.com See the new trailer in 3D and IMAX 3D in cinemas exclusively on John Carter 3D from March 9 2012. When an unexpected enemy emerges that threatens global safety and security, Nick Fury, Director of the international peacekeeping agency known as SHIELD, finds himself in need of a team to pull the world back from the brink of disaster. Spanning the globe, a daring recruitment effort begins. Starring Robert Downey Jr., Chris Evans, Mark Ruffalo, Chris Hemsworth, Scarlett Johansson, Jeremy Renner and Tom Hiddleston, with Stellan Skarsgård and Samuel L. Jackson, and written and directed by Joss Whedon, "Marvel Avengers Assemble" is based on the ever-popular Marvel comic book series "The Avengers," first published in 1963 and a comics institution ever since. Prepare yourself for an exciting event movie, packed with action and spectacular special effects, when "Marvel Avengers Assemble" arrive in cinemas on April 26th 2012.



Tom And Jerry-The Fast and The Furry trailer


trailer is made by me hope you will like ....is super hard film Tom And Jerry-The Fast and The Furry, was very nice ....



Cold Fish (2010) - Official Trailer


An exciting Japanese high-tension thriller, chosen for his year's CPH PIX festival in Copenhagen. 'Cold Fish' is the long-awaited serial murder drama by this Japanese original about two tropical fish dealers. Shamoto runs a small, somewhat shabby shop together with his wife and a stepdaughter who hates him. He is a walking self-excuse, and even his wife rejects each of his pathetic approaches. But a fateful coincidence causes him to meet the rich and successful fish dealer Murata. He is a manic psychopath and a tempting devil, with a fantastic ability to coax people into depravity. He hires Shamoto and trains him in the noble art of murdering people and getting rid of their bodies. But everything comes at a price, and soon Shamoto has to ask himself if he is the hammer or the nail. 'Cold Fish' is as extremely revolting as it is terribly beautiful, and the nearly two and a half hours pass by in no time, and one is left with white knuckles, a knot in one's stomach - and a strengthened suspicion that human nature is fundamentally evil. Released on 2010 Directed by: Shion Sono Starring: Mitsuru Fukikoshi, Denden, Asuka Kurosawa, Megumi Kagurazaka, Hikari Kajiwara The CPH PIX festival focuses on new talents, new ideas, new trends and artistic courage. The festival programme presents new filmmaking talents and keeps tap on the Maestroes from around the world and the official competition is exclusively for firsttime featurefilm directors.



"Paranormal Activity" - Official Trailer [HQ HD]


if you can't see zombie movies, don't watch this trailer: www.youtube.com Ok, this is the hottest new 'Blair Witch Project' -esque movie. We are alone at home and weird freaky things are happening. Do you believe? Coming to theaters on September 25, 2009. Starring: Katie Featherston, Micah Sloat, Mark Fredrichs, Amber Armstrong, Ashley Palmer After a young, middle class couple moves into what seems like a typical suburban starter tract house, they become increasingly disturbed by a presence that may or may not be somehow demonic but is certainly most active in the middle of the night. Especially when they sleep. Or try to.



Iron Man 2 Trailer (OFFICIAL)


Iron Man 2 Movie Hub: marvel.com Read Iron Man digital comics: bit.ly Watch it now! "Iron Man 2" hits theaters May 7, 2010. Robert Downey Jr. reprises his role as billionaire industrialist Tony Stark, aka the super hero Iron Man in this sequel to the 2008 blockbuster. RDJ, Paltrow, Cheadle and Rockwell are joined by Samuel L. Jackson as Nick Fury and Mickey Rourke as Whiplash. Jon Favreau once again takes up the directorial reins for Marvel's armored avenger.



Immortals - Official Trailer [HD]


Subscribe ow.ly | Facebook ow.ly | Twitter ow.ly Release Date: 11 November 2011 Genre: Action | Drama | Fantasy Cast: Henry Cavill, Mickey Rourke, John Hurt Directors: Tarsem Singh Writer: Charley Parlapanides, Vlas Parlapanides Studio: Relativity Media Plot: Greek warrior Theseus battles against imprisoned titans.


Doodle Baby - Cartoon Trailer


FilmWorks Entertainment presents 'Doodle Baby Vol.1' on DVD get it at www.doodle-baby.com 'DOODLE BABY' is a collection of 21 bright and colorful animated cartoons for infants and toddlers! Watch as these delightful cartoons take shape on the screen; Your child will smile from ear to ear as a basic line drawing develops and transforms into full-color animation in front of their very eyes! Featuring various animals, shapes and characters including birds, a train, a tiny squeaking mouse and a trumpeting baby elephant, this DVD is full of adorable cartoons that will 'Doodle' their way into your hearts! Set to playful instrumental background music, the cartoons are broken into short segments making it easy for young children to follow and enjoy. filmworksent.com


Call of Duty: Modern Warfare 3 Reveal Trailer


Play MW3 MP first, compete in the $1 Million tournament sponsored by Xbox 360, incredible live events, Sept. 2nd & 3rd in LA. For more info click here: www.callofduty.com Modern Warfare is back. The epic sequel to the multiple Game of the Year award winner Call of Duty: Modern Warfare 2 returns on November 8th. Follow #MW3 updates on Twitter via @fourzerotwo.